How to delete your commands history in UNIX
Each time when you enter a command on UNIX command line prompt, corresponding its history entry is created. There is a command to delete history from your UNIX account to boost systems privacy.
Following command will flash out all the history entries from UNIX account.
First log into your UNIX system using your username and password. 
To display all the previous entries which were created earlier, type "history" and press "Enter."
Now type "history -c" and press "Enter."  All history of previous commands will flush out.

Using this command you can delete all commands history in UNIX / LINUX operating system.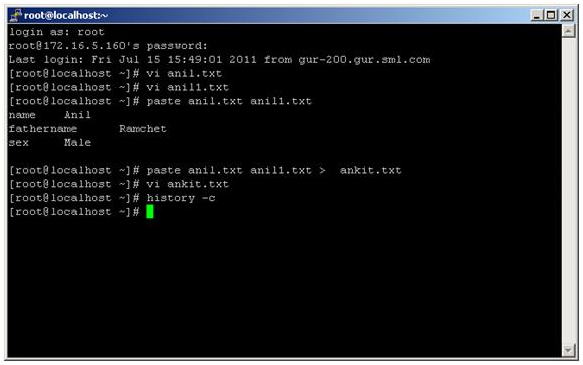 How to Add and Delete User, Get Memory Information and Partition Information
 You can get more information about history command, by typing "man history" at command prompt.
Get Free Blogging Tips & Technology updates in your Email !!!
The following two tabs change content below.
Latest posts by Anil Verma (see all)