Best way to CHAT on Facebook Messenger from your Desktop
Do you know how to chat on Facebook with your friends from your desktop without opening Facebook website? Facebook provides this feature to see and respond to chats from your desktop, no issue what you are doing.
It's pretty simple, you can download Facebook messenger from below mentioned link.
Download Messenger for Windows (https://www.facebook.com/about/messenger)
Step-1: Click on Install Now option as shown in following figure.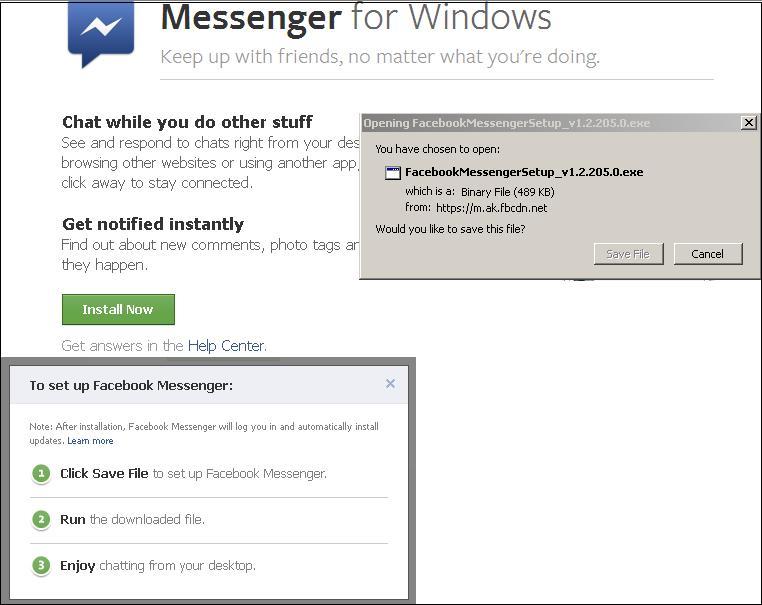 By this way Facebook messenger will be downloading and install on your computer/laptop. And the same will be added below right corner of your computer.
You have to just click on the Facebook Messenger icon and a popup will appear to login into Facebook. Type your username and password here to login and chat with your friends.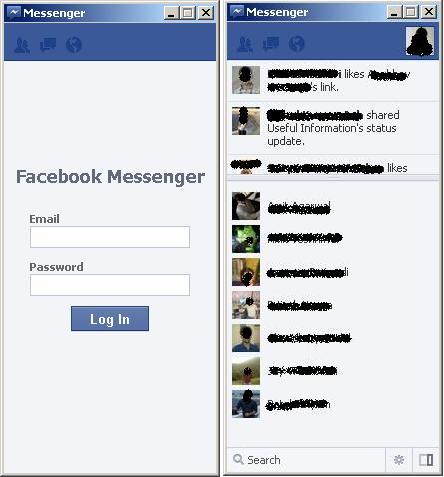 After login into your Facebook account, a list of your friends will appear, just click on any friends name and chat without opening Facebook website.
That's it.. Enjoy Facebook Messenger on your Desktop.
I use SEMRush for Keyword Research & Boost Organic Traffic. Do You?
Highly recommended SEM & SEO Tool for overview of Traffic, Keywords, Backlinks and more. You can search your competitors URL to analyze keywords & crush your competition.
Get Free Blogging Tips & Technology updates in your Email !!!
The following two tabs change content below.
Latest posts by Anil Kumar (see all)
Find Anil Kumar on Google+