Category Archives:
Blogging Tips
Everybody wants to start a successful blogging career that is not really difficult. But Bloggers should remember following things when they start their blogging career. Which platform you should choose for blogging as a newbie blogger? How to choose your perfect domain name? Which template or theme you should select for your blog? How to
We know creating a blog post is not enough to get huge visitors to the blog. Without any promotion it is really very-very difficult to get huge visitors. How to promote your blog post? Today social media is the best way to promote your informative articles to most of the readers. When the people read
Every blogger want to get huge visitors to blog by organic traffic or by social media traffic. There are so many ways to get organic traffic like by writing 100% original unique article, by submitting articles to social bookmarking websites and by submitting contents to top most search engines like Google & Yahoo. Is there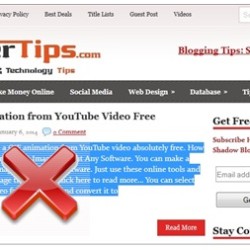 Well, If you want to work for yourself or want to become your own boss then start your career in Blogging using these best blogging tips for newbie bloggers. Many bloggers started their journey as a part time blogger and now they are full time blogger. Starting blog is really easy these days because there
You can use these two methods to redirect blogger URL to another URL or Blogspot URL to Any other Custom Domain.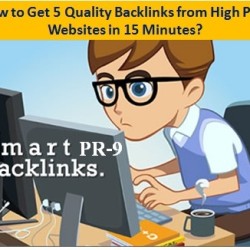 Backlinks are very important for every Blog or Websites. You can get quality Backlinks by commenting on high PR sites, Joining forms and community sites, joining question and answer websites, guest posting, submitting article to social bookmarking and social networking websites. There are so many other ways also available on the internet to get Quality
When I started my blog IT Blogger Tips, I didn't know anything about blogs or blogging. I kept on searching about How to Blog, How to create a Blog, How to start blogging and how to's on Google. So much technical stuffs are available over the internet and that are really hard to follow. I