Tag Archives:
Internet Tips & Tricks
Its really annoying when you visit a website and a video starts rolling automatically. You know flash is not the only technology that annoy you with unwanted videos. In this article I'll show you how to stop autoplay HTML5 videos in Chrome and Firefox. 1) Chrome First you need to download and install a Google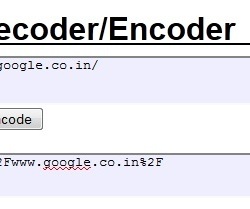 What is URL Encoding/Decoding? URL encoding stands for encoding certain characters in a URL by replacing them with one or more character that consist of the percent character "%" followed by 2 hexadecimal digits. So URL encoding and decoding is used that a string conform to the the Uniform Resource Locators Specification – RFC 1738.